The Choice is Yours
Peak Dig-Free Fencing comes in four beautiful designs.
Choose from Victoria, Niagara, Halifax or Laval to suit the style of your home.
Fence Planning, Made Simple
Planning a fencing project can be tricky. That's why we built the Peak Dig-Free Designer to help you get the job done quickly, at the touch of a button.
Peak Dig-Free Fencing offers an incredible value starting at $17.43 per linear ft!
Plan, price and order your Dig-Free Fencing in minutes.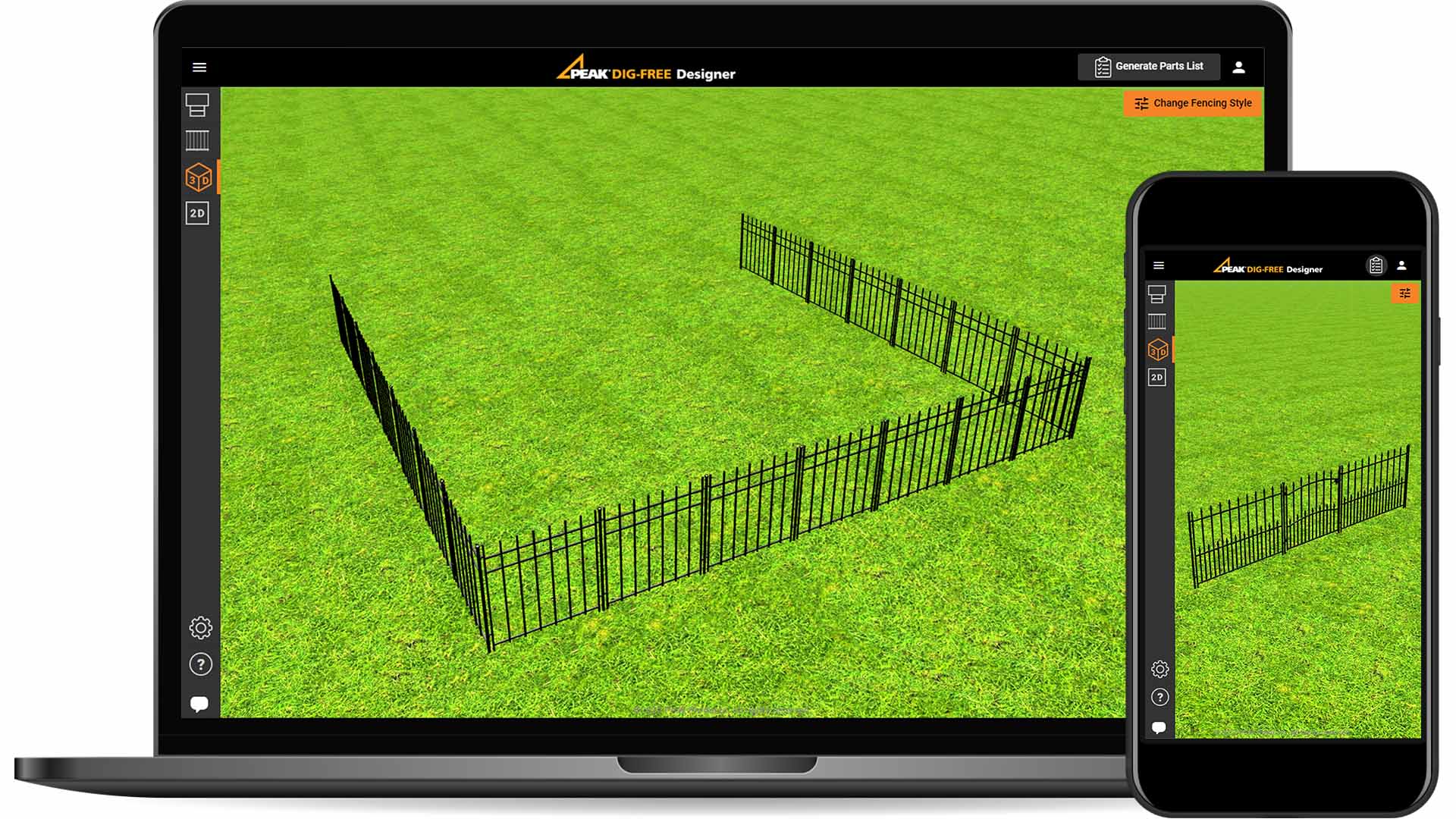 Measure space and enter dimensions
Create your own design with Google Maps
Customize fencing style
Get a priced parts list for your custom fencing project
Picture-Perfect Inspiration
Peak Dig-Free Fencing is a durable, low-maintenance and an affordable fencing system designed for easy installation and versatile application. Explore our gallery offencing projects to get inspired for yours.
Get Inspired
Installation As Easy As 1-2-3
With no back-breaking installation required, you can save time and effort with Dig-Free Fencing. Simply drive the spikes into the ground using a hammer, connect your fence panels and gate with the post, and lock everything in place with the provided pins. It's really that simple! See for yourself...