PEAK LAUNCHES NEW ONLINE DESIGNERS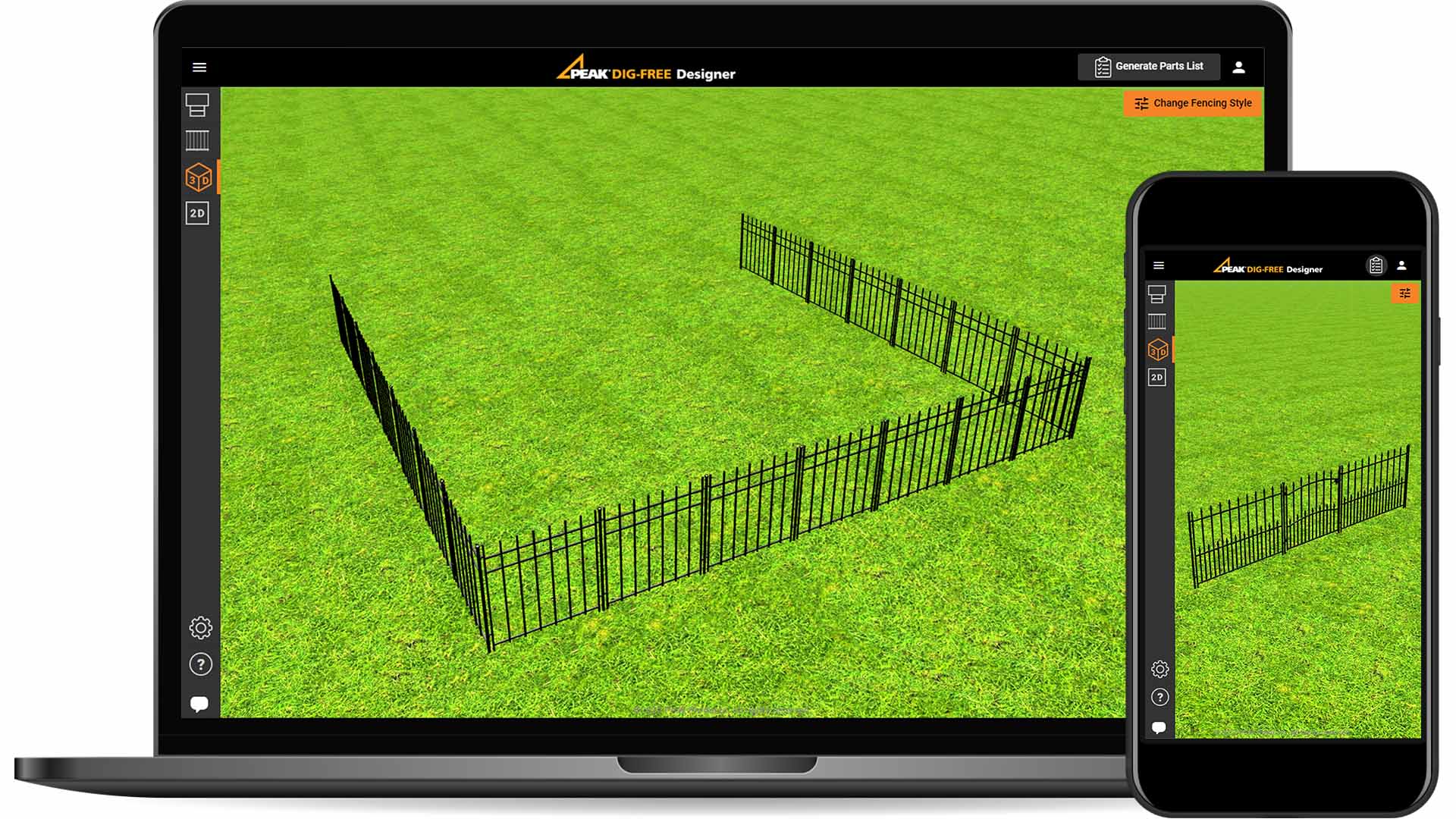 Peak has recently expanded its suite of cutting-edge tools, introducing three new designers to facilitate customers in planning, pricing, and ordering their projects. Alongside the existing designers dedicated to the Peak RailBlazers aluminum railing system and the Peak MountainView glass railing system, these new additions now offer support for the Peak Dig-Free fencing system, the Peak Chain Link fencing system, and Peak Gutters.
These designers empower customers to craft their projects, visualize them in 3D, and easily modify colors, options, and styles. Moreover, the system generates a precise and comprehensive price list, encompassing all the components necessary for project completion.
Accessible across all devices, including mobile platforms, these designers ensure convenience and flexibility, available wherever customers need them. Peak is committed to continuously enhancing its fleet of designers to better cater to The Home Depot's customer base.
Ultimately, the Peak Designers have been meticulously crafted to deliver a seamless and hassle-free customer experience.